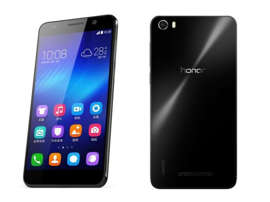 With so many options to choose from, you might get a bit confused while buying a budget Android smartphone under Rs 15,000. There are some good smartphones in this price range from Motorola, Xiaomi, LeEco and other. So, if you looking forward to buy a new Android smartphone before Diwali, here are top five handsets. 
LeEco Le 2
© Provided by IBNLive LeEco, Le 2
At Rs 11,999, the 4G LTE powered Le 2 is all that one could have asked for. It comes with biometric security, good camera, more power, and dual SIM support.
While more manufacturers are adopting Type-C port for charging as a standard, there still remains a larger section which wants to keep the charging and audio port separate. Overall, the phone packs more than what one usually expects of a budget device. So, if you want a good looking phone with a good camera, fancy features like Type-C and also want a more secure device than Le 2 could become your next phone in a budget.
Huawei Honor 5C
© Provided by IBNLive Honor-5c-01 The Honor 5C is easy to use, offers expandable storage option, and gives you a host of camera customisation options.
At Rs 10,999, the Honor 5C is just like another budget device in the already flooded market but one that doesn't come with any frills like USB Type-C, a bumper battery, or a huge size.
Moto G4 Plus
© Provided by IBNLive 1-moto-g4-plus-170516 One thing that makes the Moto G4 Plus different from its predecessors (as well as the Moto G4) is the fingerprint sensor at the front. In other words, the Moto G4 Plus is the first Moto G phone to come with a fingerprint sensor.
Priced at Rs 13,499 for 16 GB and Rs 14,999 for 32 GB, the Moto G4 Plus is a great contender in the under Rs 15K category.
Xiaomi Mi Max
© Provided by IBNLive Xiaomi, Xiaomi Mi max Prime, Xiaomi Mi max Prime specs, Xiaomi Mi max Prime price, Xiaomi Mi Max Prime details, Mi max vs Mi max prime, Xiaomi Mi max Prime review, technology news Packed with high-end specs, the Xiaomi Mi Max is a great phone to have only if you can manage with such an odd screen size of 6.44-inches.
The best thing about the Mi Max is its battery. Packed with a 4850 mAh battery, the Mi Max is one of the rare phones in this price segment to offer almost two days of battery life. Even during heavy usage, the phone easily lasted for around a day-and-a-half. Despite the big battery, it took the Mi Max only two hours to get fully charged.
COURTESY MSN.COM