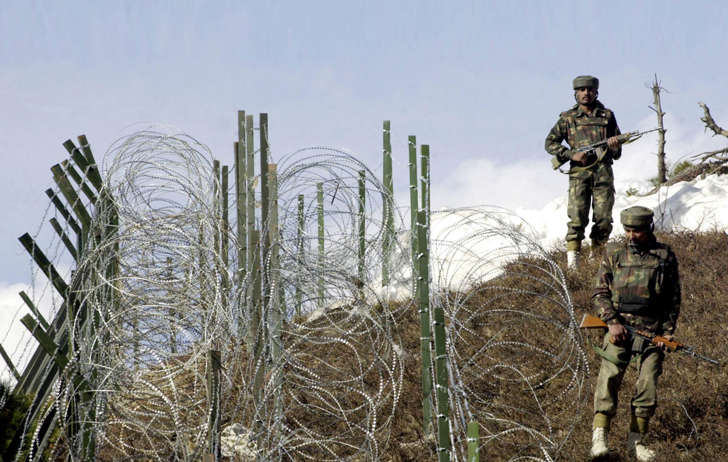 The Indian Army today said it has conducted surgical strikes on terror launch pads across the Line of Control (LoC) in Pakistan, killing several terrorists and causing significant casualties to their hideouts.
"The Army has conducted surgical strikes on terror launch pads on the LoC and significant casualties have been caused. The motive of this operation was to hit out at the terrorists who were planning to infiltrate into our territory," Director General of Military Operation (DGMO) Lt General Ranbir Singh said today in a joint press conference with officials from the Ministry of External Affairs.
The Army said special commandos crossed the LoC last night, conducted the operation in the Pakistan-Occupied Kashmir (PoK) and returned to the Indian side without any casualty. The Air Force was not involved in the surgical strike. The Army has claimed to have killed at least 38.
The entire operation was monitored for the entire night by Defence Minister Manohar Parrikar, Army chief General Dalbir Singh Suhag, National Security Advisor Ajit Doval from the Army headquarters in New Delhi. It was because of this operation that Parrikar and Doval had cancelled their dinner on Wednesday night with the Coast Guard commanders.
NAWAZ SHARIF REACTS
Minutes after India announced on Thursday that it carried out surgical strikes across the LoC on Wednesday night, Sharif denounced what he called was an "unprovoked and naked aggression" by Indian forces. Radio Pakistan quoted him as saying that the Indian operation led to the death of two Pakistani soldiers.
"Our intent for peaceful neighbourhood should not be mistaken as our weakness as our valiant forces are fully capable of defending the territorial integrity of our country," the Prime Minister said. He said Pakistan can "thwart any evil design made to undermine the sovereignty of Pakistan".
Full coverage: Indo-Pak standoff
"I spoke to the Pakistan DGMO and shared our concerns. I told him that we conducted surgical strikes last night," Lt Gen Singh said.
The Pakistani Army has also admitted that two of its soldiers were killed in an exchange of fire with Indian forces across the LoC in Poonch district of Jammu and Kashmir today.
Earlier today, India responded to unprovoked ceasefire violation by Pakistan on LOC with punitive strikes. Two Pakistani soldiers have been killed in Indian firing.
India had on Tuesday announced that it was pulling out of the SAARC summit scheduled to be held in Islamabad in November after the September 18 cross-border terror attack on an Indian Army base in Uri, Jammu and Kashmir that claimed the lives of 18 Indian soldiers.
PM Modi had said that the Uri attack would not go unavenged.
courtesy msn.com